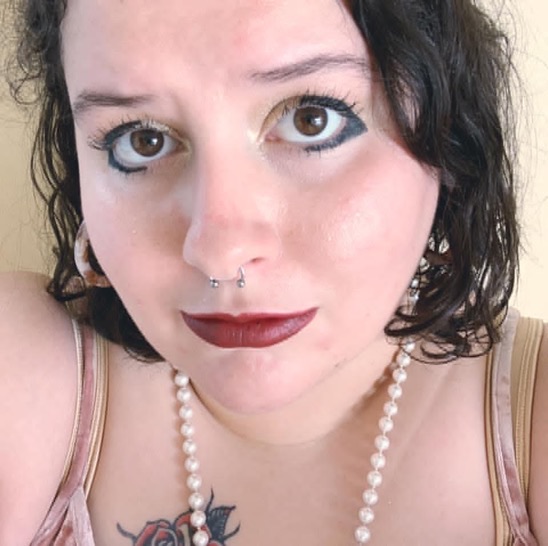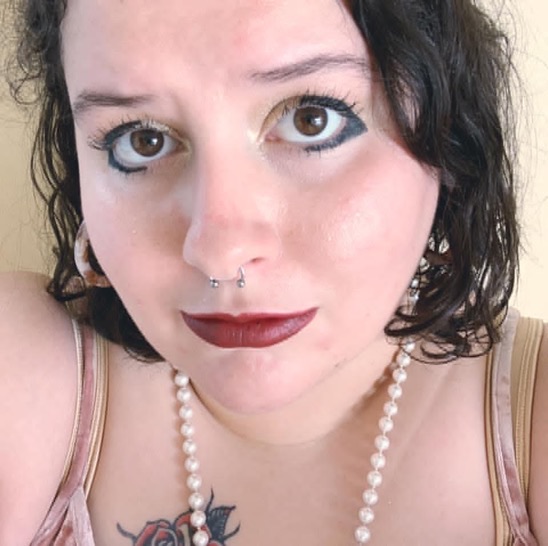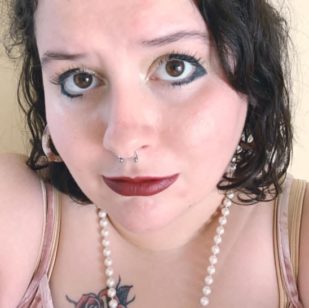 December 15, 2021–Canadian filmmaker Emma Louise Catalfamo, most recently known for her award-winning shorts and feature film directorial debut of the LGBTQ+ drama On the Fringe of Wild, has died on November 29, 2021 at the age of 28, passing away peacefully in her sleep.
In her short time, Emma accomplished so much and touched many hearts. A world traveler, she made a home for herself in Montreal, London, England and Toronto. She had a deep passion for the arts, completing a Master's Degree in Filmmaking and becoming an award-winning filmmaker with extensive artistic interests, especially in pottery and photography. Emma saw the world beautifully and strived to capture that vision through her lens.
"One of her proudest achievements was creating, directing and completing her first feature film, and that ensures her voice will live on through her art", said the Catalfamo family in a statement.
In 2021, Emma completed her directorial feature debut, On the Fringe of Wild (2021), starting her own production company, Dancing Caribou Productions Inc., to facilitate this process. The feature had its World Premiere at OUTShine Miami Film Festival 2021 and its California Premiere at FilmOut San Diego 2021, however both were exhibited virtually due to COVID restrictions. On the Fringe of Wild became available on Home Entertainment on October 12, 2021.
On the Fringe of Wild takes place in the early 2000s in a small, northern Ontario town. Canada. Peter, a sensitive and shy teen, dreams of leaving his small northern Ontario town to pursue life as an artist, but his homophobic father intends to 'make him a man' instead.
Forcing him on a hunting trip one cold winter break, tensions run high and Peter runs away. Lost, cold and reaching his breaking point, Peter meets Jack, who's also desperate to escape his toxic family situation. A romance quickly develops between the two teenage boys as they hide away in a secluded cabin, discovering each other and themselves. But the world outside eventually pulls them back and they're forced to face the circumstances they tried to flee, which will ultimately tear them apart.
Emma cared deeply about the LGBTQ+ community and those whose voices often go unheard. She advocated for creating spaces for people to feel safe and to know they are not alone.
When asked about her reason behind creating her first feature film, Emma is quoted as saying, "I was particularly interested in exploring the societal and generational effect of gender role indoctrination in familial relationships, how this intersects and is often exacerbated by homophobia, as well as the severe mental health implications these destructive forces usually have on people. My previous cinematic works have also dealt with variations on themes such as addiction, mental illness, unexpected pregnancy, and toxic masculinity, in addition to the generally oppressive nature of gender roles."
In addition to her feature film debut, Emma was an accomplished, creative and award-winning filmmaker with extensive artistic interests. Her short films have won many awards at various festivals, including a 2019 Bronze Remi for Best Student Film ("Kindling" at Worldfest Houston). She was a graduate of Concordia University's Mel Hoppenheim School of Cinema (Canada); specifically, the prestigious Specialization in Film Studies program. Emma also received a MA Filmmaking from The London Film School (UK).
Emma is predeceased by her mother, Margaret. She is deeply missed by her father, Joe (Lauren); sister, Sierra (Nic); as well as her nonna, Maria; aunts and uncles, Connie, Nella, Jed, Francois, Barbara; her cousins, Hannah, Andrew, Emily, Wesley, William, Richard, and many more loving relatives across Canada, England, Scotland and Italy.