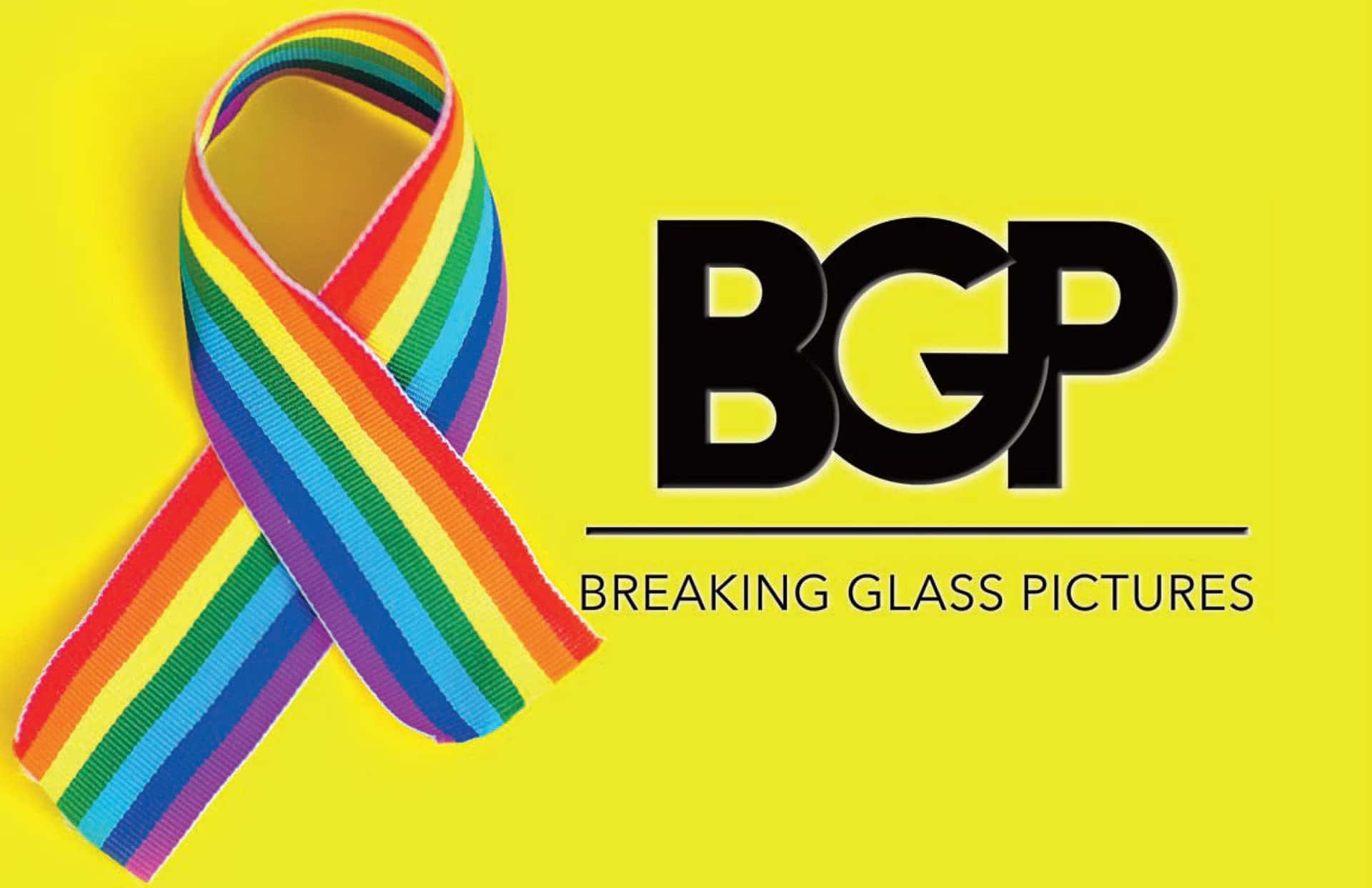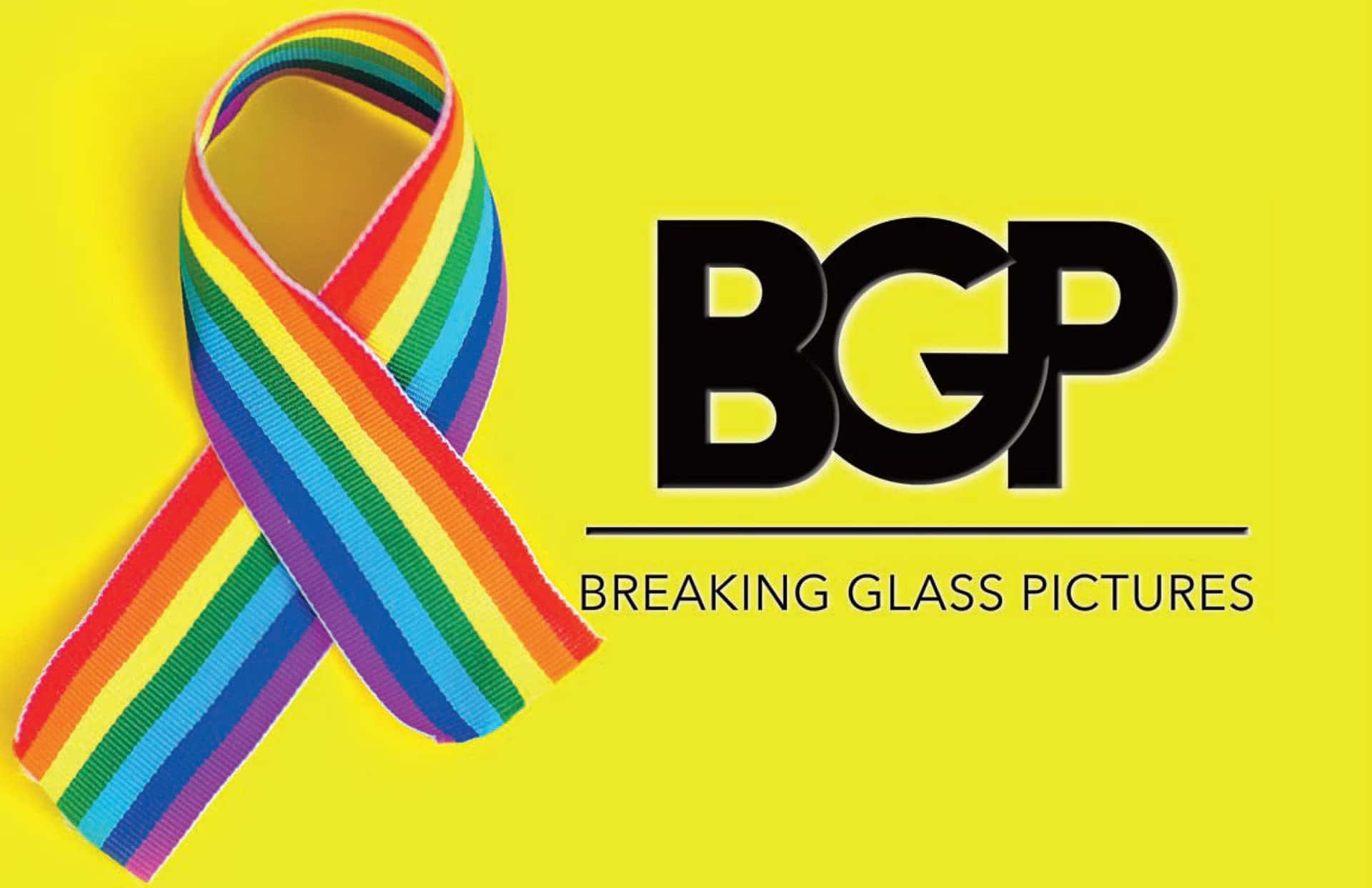 We Stand for Love and Acceptance for ALL!
Breaking Glass Pictures prides itself on being one of the leading LGBTQ+ film distributors, and we are excited to celebrate the new supreme court ruling upholding the rights of the LGBTQ+ community.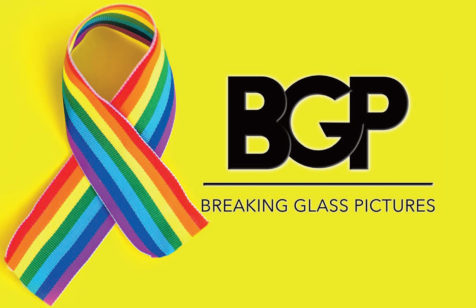 As reported by the Guardian:
The supreme court has ruled that a landmark 1964 civil rights law protects gay and transgender workers from discrimination in a historic victory for the LGBTQ+ community.

The six-to-three verdict is the biggest victory for LGBTQ+ rights since the court upheld marriage equality in 2015 and for the first time extends federal workplace protections to LGBTQ+ workers nationwide.

The case concerned whether Title VII of the Civil Rights Act of 1964, which bars employment discrimination based on race, religion, national origin and sex, also covered LGBTQ+ workers.
Breaking Glass Pictures was founded on the mission of highlighting the stories of queer filmmakers from around the world. Here are some of their stories which we found intriguing, provacative, inspirational, compelling and unique.
Lesbian
Game Girls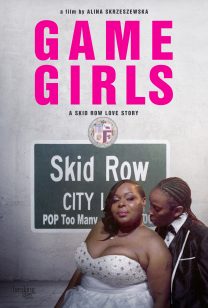 Game Girls follows Teri and her girlfriend Tiahna as they navigate their relationship through the chaotic world of Los Angeles' Skid Row, aka the "homeless capital of the U.S." A dilemma fuels the tension between the two women: while Tiahna seems comfortable being a player in the underground economy of Skid Row, Teri is driven by a powerful desire to get out. Together with other women from the neighborhood, they attend a weekly Expressive Arts workshop where they are looking to reflect, dream, and heal. Can their love survive the violence of their past and their current environment?
Lyle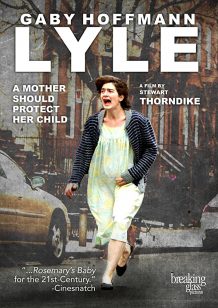 Expecting couple Leah (Gaby Hoffmann) and June (Ingrid Jungermann) move into a Brooklyn brownstone apartment with their toddler daughter Lyle. Despite the strange baby-obsessed landlady downstairs and the group of female models who live above them, the two are happy with their new apartment until a bizarre accident leads to the death of Lyle. Months later, Leah is still grief-stricken, trying to make sense of Lyle's death, her landlady's odd behaviors, and her attraction to one of the models upstairs. As Leah prepares for her home birth, she begins to suspect the neighbors are involved in a satanic pact and fears for her unborn baby.
Porcupine Lake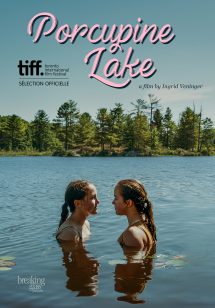 Bea and Kate, two thirteen-year-old girls, meet up early summer in Port Severn, a small town in Ontario, and become more than best friends. They share personal secrets, fears, grievances, and daredevil challenges. By the end of the summer they have irrevocably influenced each other, and the course of their lives has changed in ways they can't yet foresee. Inventive and daring, director Ingrid Veninger explores the vulnerability of being thirteen with insight and humor. Through an intimate and authentic portrait of Bea's awakening into selfhood, this story invites audiences to imagine a new model for a young girl's first love story—one told from the inside out.
Gay
Kanarie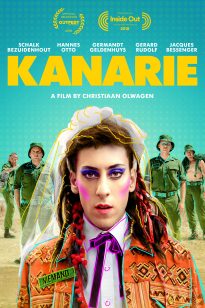 Drafted during Apartheid by the South African Army, Johan Niemand's love for Boy George and Depeche Mode lands him a spot in the SADF Choir called the 'Canaries.' Against a landscape where law and religion oppress individuality, Johan and the Canaries have to survive military training and go on a nationwide tour, entertaining people whilst fortifying belief in the military effort and promoting the cause of both Church and State. Then an unexpected romance on the battlefield forces Johan to reckon with his long-repressed sexual identity. Examining the effects of nationalism on the soul, while also exploring the tender brotherhood among misfits, this musical comedy revels in the discovery of finding your voice and learning to fly.
Handsome Devil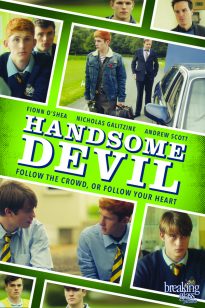 Ned, the bullied outsider, and Conor, the new boy and star athlete, are forced to room together at their boarding school. The boys take an instant dislike to each other, and seem destined to remain enemies until an English teacher, Mr. Sherry, begins to drill into them the value of finding one's own voice. This lesson, however, isn't appreciated by everyone, particularly rugby coach Pascal, who has his own agenda and harbors some deep suspicions about the boys' teacher.
Lazy Eye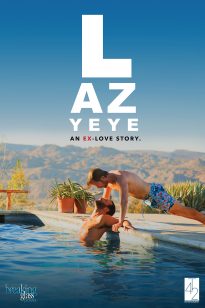 As Dean, a graphic designer in Los Angeles, notices a sudden change in his vision, an ex-love from 15 years earlier contacts him unexpectedly in hopes of rekindling their relationship. When the two meet at a vacation house in the desert near Joshua Tree, secrets are revealed and passions rekindled that threaten to upend both of their lives. Forty-eight hours later, neither will ever be the same
Bisexual
We Are Three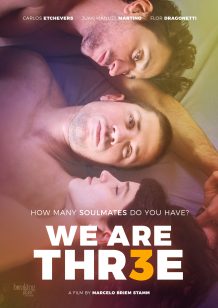 Nacho is an accountant, an average guy. At a party he meets Ana, a recently divorced and self-confident young woman. Then the two meet the charismatic bartender Sebastian, who starts flirting with both of them. Despite their doubts, Nacho and Ana accept Sebastian's invitation to spend the night at his place, where nothing happens. A few days later, they decide to go on a weekend trip to a secluded farm. And it seems like it will be a fun one-night stand, until Sebastian confesses that he desires a long-term relationship with a man and a woman together.
Wasp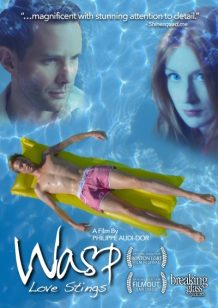 Having left England for a romantic escapade in the south of France, Olivier and James invite Caroline along at the very last minute. She was just left by her long-time boyfriend and is in need of a change of scenery. The trio arrives in a little Provencal village, somewhat cut off from the world. Though everything seems calm between the pool, sunshine and a village visit, Olivier finds himself more and more intrigued by Caroline. A tension of sexual jealousy and possessiveness escalate between the three.
Everything is Free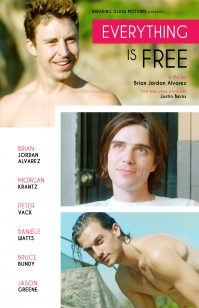 Ivan is an American painter residing in Colombia. He is visited by his best friend, Christian, along with his younger brother, Cole. Somewhere along the way, Ivan and Cole hit it off although Cole is not gay (so he says). Will older brother Christian be okay with that? As they say, True Love Conquers All, even if it takes years.
Trans
Call Her Ganda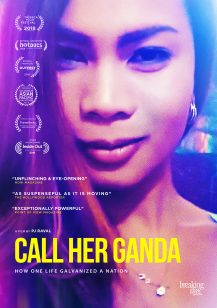 When Jennifer Laude, a Filipina transwoman, is brutally murdered by a U.S. Marine, three women intimately invested in the case—an activist attorney (Virgie Suarez), a transgender journalist (Meredith Talusan), and Jennifer's mother (Julita "Nanay" Laude)—galvanize a political uprising, pursuing justice and taking on hardened histories of U.S. imperialism.
And Then There Was Eve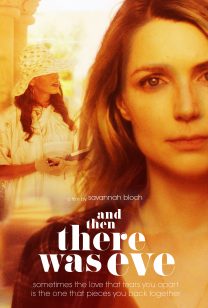 Alyssa, a successful photographer, wakes one morning to find her apartment ransacked and her husband mysteriously missing. Left without even a photograph to offer the police, she turns to his colleague Eve, a talented jazz pianist with flirtatious charm and disarming grace. Eve helps her confront her husband's longtime struggle with depression, and to, over time, accept his absence. While getting to know this woman through such unusual circumstances, Alyssa is surprised to find herself falling in love again.
Fairytale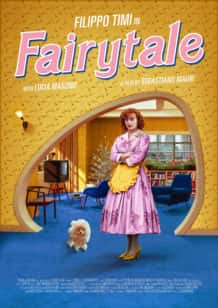 United States, the 50s. Amongst stuffed poodles, whiskey-infused teas, sinful mambo lessons, and threats of alien invasion, Mr(s). Fairytale spends her days locked in her dream home and without a moment to breathe. A surreal world where anyone can finally be who they want to be, but behind which hides another upsetting reality.
Queer
Honeyglue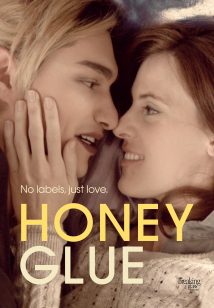 After learning she has three months left to live, Morgan turns her protected middle-class life upside-down. That is when she meets Jordan, a rebellious, gender-defying artist, and together they embark on the adventure of a lifetime. With a hand-held camera, the pair document their time together, creating a lasting record of what and who really matters in life.
Thirsty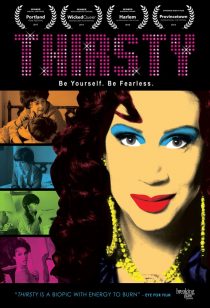 From a tender age, Scott Townsend's life is ruled by his slippery gender. Growing up a girly-boy in the projects of Cambridge, MA, under the care of Doris, his dysfunctional single mom, Scott is prey to bullying and assault. Already a talented singer and performer, Scott grows up to be revered drag queen Thirsty Burlington and delights club-goers in Provincetown, MA with his spot-on impersonation of Cher. But even in this gay mecca, being Thirsty comes at a price. Inspired by events in Scott/Thirsty's life, Thirsty is a true-life musical adventure as dramatic as it is entertaining.
Hara Kiri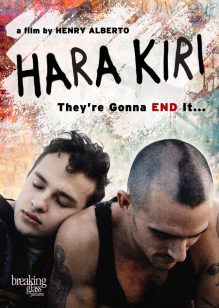 When August suggests a suicide pact to his lover Beto, the skater soul mates emerge to defiantly ride through one final Los Angeles day punctuated by moments of lyricism, chaos, and contention. How far can love take you? To the very end? On their final night, August and Beto will discover an unpredictable environment and a unique cast of characters as they skate toward a certain end. As dawn rises on their final morning, the only question remaining will be… who ends it first?
LGBTQ+ History
Cherry Grove Stories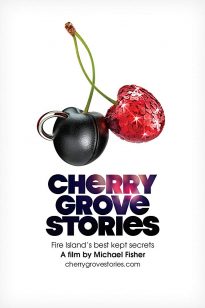 In an era when it was illegal for two men to hold hands in public, the pristine beachfront hamlet of Cherry Grove on Fire Island, N.Y. was a safe haven for gays who were often targeted for arrest and prosecution. Through interviews with residents and new and archival footage, Michael Fisher's oral history of the enclave uncovers long-hidden secrets and exposes little-known stories that are more relevant than ever today. Fisher, who has been going to Cherry Grove for 32 years, was inspired to make the film by long-time resident Michael Delisio. "Michael was one of the first men to go to Cherry Grove in the 1950s," Fisher says. "He is a great storyteller, and his tales of the early gays of Cherry Grove inspired me to capture the many anecdotes about the community before all the old-timers are gone."
Church & State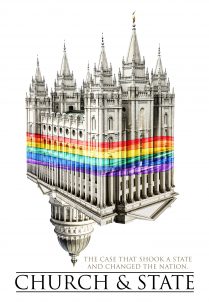 A documentary about the surprise federal court ruling in 2013 that legalized gay marriage for Utah, triggering a fierce legal battle in a state where Mormon church values control the Legislature and every aspect of public life. Directed by Holly Tuckett and Kendall Wilcox, Church & State chronicles the improbable story of a brash, inexperienced gay activist and a tiny Salt Lake City law firm that joined forces to topple Utah's gay marriage ban. It is a story of triumph, setback, and a little-known lawsuit that should have failed, but instead paved the way for a U.S. Supreme Court decision that legalized same-sex unions nationwide.
Seed Money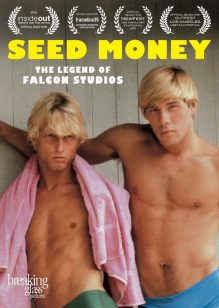 Seed Money is the story of Chuck Holmes, a San Francisco pornographer turned philanthropist. Holmes helped create and shape gay identity in the years after Stonewall, and later became a major contributor to gay advocacy groups like the Human Rights Campaign and the LGBT Victory Fund, only to find later in life that while his money was welcome in philanthropic circles, he sometimes wasn't.