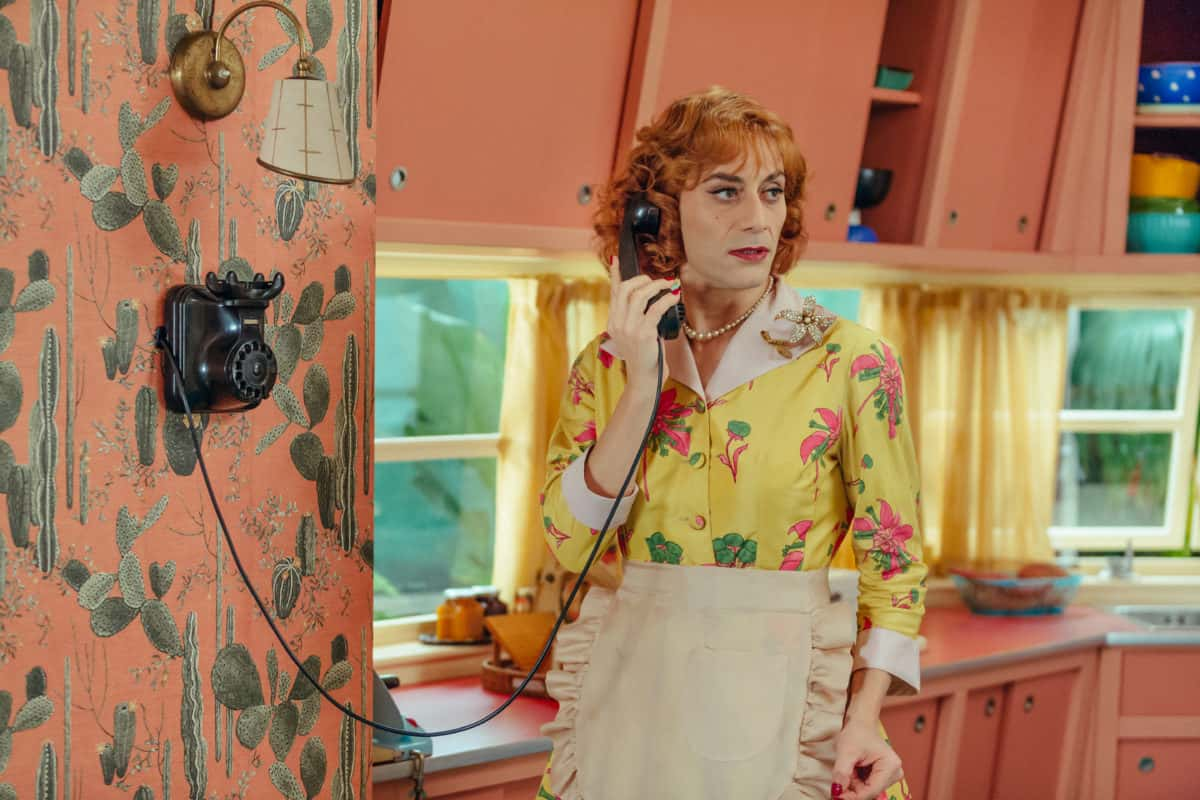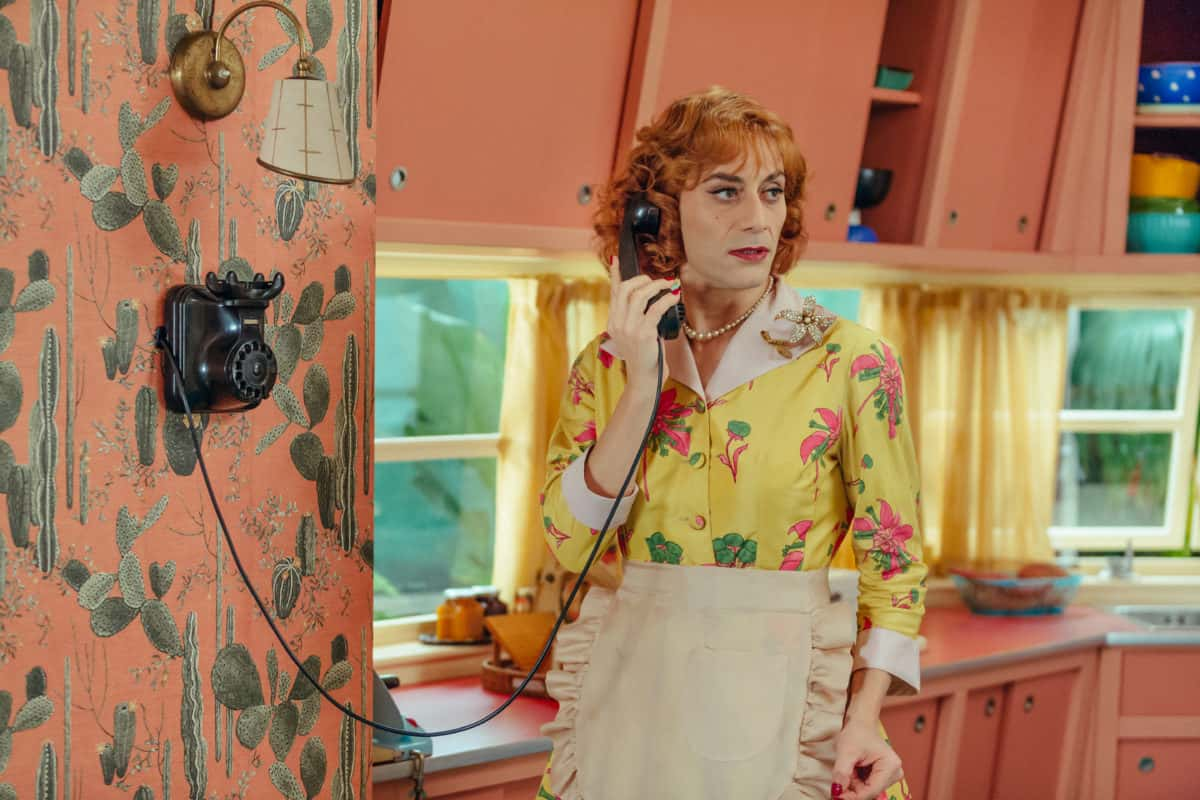 Originally Posted on Film and TV Now.
Imagine Pedro Almodovar directing an adaptation of Todd Haynes' FAR FROM HEAVEN – and you have a visual sense of the brand-new LGBTQ comedy-drama FAIRYTALE (FAVOLA), adapted from the stage play of the same and directed by Sebastiano Mauri, who is making his debut as helmer for this film.

Set in a surreal version of 1950s America, the FAIRYTALE of the title is Mrs. Fairytale (Filippo Timi, who wrote and starred in the original stage version this film is based on, as well as being co-scripter with Mauri on this film), a troubled housewife, with a very absent husband called Stan, whose only means of communication at times is a stuffed poodle called Lady, coupled with her best friend, Emerald (Lucia Mascino), happily married to Martin.

Fairytale has a vision of a perfect world where being what you want to be – in a decade that was ruled a lot more by misogyny and post-war sexism – is the way forward, even in her present status quo.

However, Emerald finds out that her husband is having an affair and the walls come tumbling down. Fairytale causes consternation when she reveals to Emerald (and others) the presence of a revolver in her house and tries to kill herself in the process.

Other home truths emerge – and it transpires that sometimes a revolver in your possession can also be used to a more useful effect elsewhere….

Although many may not have seen the play on which this is based, Mauri does capture up to a point the essence of the 1950s American style of kitchen sink fare that was personified in many of the classic Doris Day comedies like THE THRILL OF IT ALL and LOVER COME BACK. Day does figure a great deal in Fairytale's world as she converses with her toy poodle, reminiscing about the late legend.

FAIRYTALE retains the basic theatrical singularity of its location and were it not for key edits would probably remain a filmed stage play. The fact that it holds your attention for its eighty-nine minute running time is down to the two main performances from Timi (who reminds one of Javier Bardem facially) and Mascino, who capture the essence of the sorts of characters we warmed to from the cinema of the decade it portrays.

The film has the charm of a LA CAGE AUX FOLLES, as well as the work of Almodovar and thanks to the near-perfect period production design by Dimitri Capuani (which has already won some awards pre-lockdown) is a visual treat. It's a shame the world was not expanded to be more cinematic, but what is on screen is satisfying enough.

Fairytale Review By John Higgins – May 10, 2020
You can watch Fairytale on iTunes, Vudu, Fandango Now and Vimeo now!
---
Breaking Glass Pictures acquires and directly distributes independent films in North America. We feel honored to work with so many established and up and coming filmmakers, producers and sales companies, bringing their work to the masses. The world of film distribution is complex and ever changing.
At BGP, our team has the experience and industry connections you need, to implement a far-reaching, successful release. Our vast library of over 400 feature films, including most genres, are running on the top digital platforms.
As your distribution partner, Breaking Glass Pictures will play an essential role in your film, and we take that very seriously. Our strong relationships with key providers allows us to implement successful distribution services for Digital, DVD, Theatrical and International.
If you have a film that needs distribution services contact Rich Wolff @ BGP at (215) 715-6327.