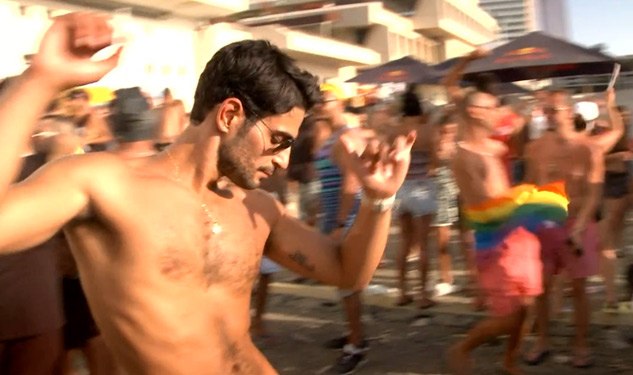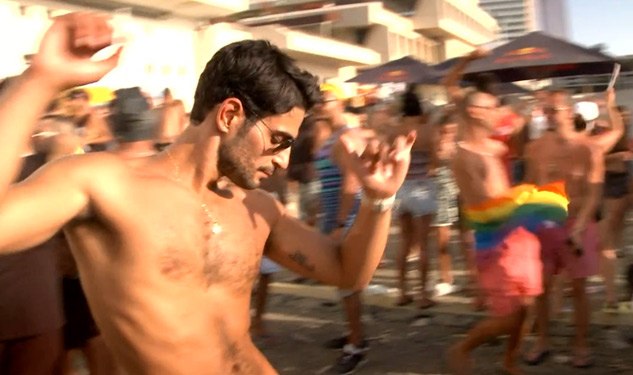 We've handpicked some of our favorite titles concerning and chronicling the Jewish diaspora experience for you to enjoy regardless of your heritage! For our Jewish viewers these films are a great way to relax after the fast, while still remaining mindful this Yom Kippur. 
Longing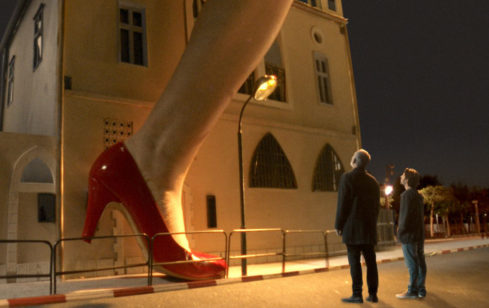 A modern arthouse drama about parenting, first screening at TIFF.
Synopsis: Ariel, a well-off, childless man gets a phone call from his college girlfriend. She needs to tell him a couple of very surprising things: first, when they broke up twenty years ago, she was pregnant and went on to have a lovely boy. The second thing will make Ariel explore the hidden aspects of parenthood and change his life forever.
Watch Longing on Amazon Prime, iTunes, Vudu & DVD
A La Vie (To Life)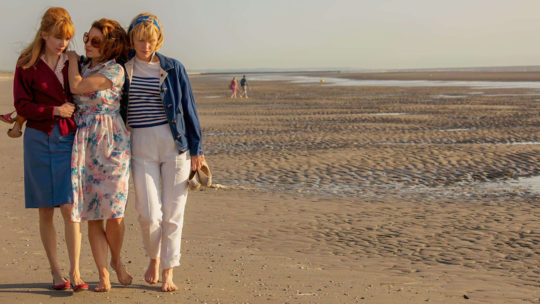 A touching drama recalls the pains and bonds of the Holocaust. 
Synopsis: Helene, Lili and Rose met in Auschwitz, where the three twenty-year-old Jewish girls were deported. Thanks to German-speaking Dutch Lili, who was working in the camp kitchen, the two French girls survived. Determined to find her old companions, Helene puts an ad in a deportees' newspaper. Against all odds the ad is answered and the women are reunited. The reunion takes place in Berck Plage in the north of France. The women rediscover each other, as well as help each other to overcome their Auschwitz demons.
Watch A La Vie (To Life) on Amazon Prime, iTunes, Google Play, Vudu & DVD
Scaffolding

A coming-of-age story examines masculinity in modern-day Israel
Synopsis: 17-year- old Asher has always been the impulsive troublemaker, from primary school, all through junior high and high school. It's hard for him to concentrate in class, and he is compelled by a lot of rage and violence; yet he is also endowed with a considerable amount of charm and street smarts. While his strict father sees him as a natural successor to the family's scaffolding business, Asher finds a different masculine role model in his gentle literature teacher Rami and forges a special connection with him. Torn between the two worlds, Asher looks for a chance at a  new life and new identity. When a sudden tragedy occurs, he has to take the ultimate test of maturity.
Watch Scaffolding on Amazon Prime, iTunes, Google Play, Vudu & DVD
Pinsky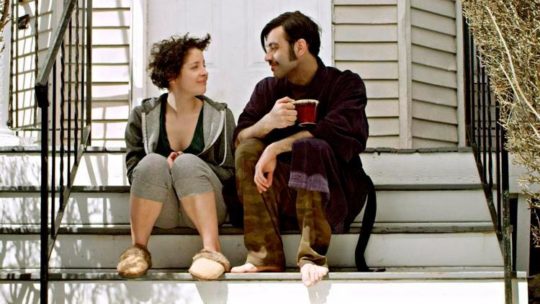 A biting comedy revolving around a young Jewish, Russian-American woman
Synopsis: Sophia Pinsky seems like a functioning adult. But when she loses her girlfriend and her grandfather in the same day and moves back in with her authoritarian Russian grandmother, Marina, everything she thought she'd escaped is waiting to welcome her back with open arms. Thrilled to have Sophia under her influence again, and obsessed with finding her a proper (male) partner, Marina conspires to marry her off to Trevor, a nice Jewish boy Sophia has known since they were in diapers. After the date with him is a dud, Sophia finds her way to a weekly open mic night, where on a whim she gets on stage and discovers there's actually an audience for her Queer-Russian-Jewish-American sense of humor. Everything comes to a head at the family Shabbat dinner when Sophia and Trevor try to humiliate Marina by pretending to have fallen for each other, unaware that Marina is planning her own announcement: that she is already dating someone new—Sophia's childhood rabbi—a revelation that pits Sophia and her grandmother against each other in a struggle to define loyalty and love.
Watch Pinsky on Vimeo, iTunes, Google Play, Vudu & DVD
Undressing Israel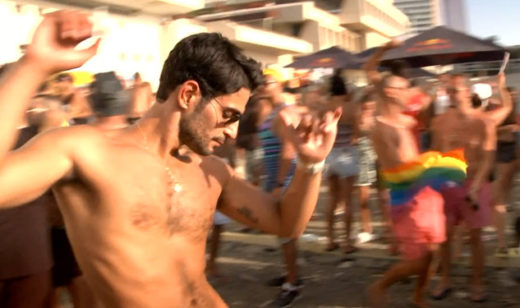 A documentary revealing the Israeli gay culture.
Synopsis: When many people think of Israel, it is often in terms of modern war or ancient religion. But there is much more to the Jewish state than missiles and prayers. In his debut as a documentary filmmaker, Michael Lucas examines a side of Israel that is too often overlooked: its thriving gay community. Undressing Israel features interviews with a diverse range of local men, including a gay member of Israel's parliament, a trainer who served openly in the army, a young Arab-Israeli journalist, and a pair of dads raising their kids.
Watch Undressing Israel on Amazon Prime or DVD
Extra Innings

A heart-wrenching drama about the Syrian-Jewish experience in America, based on a true story
Synopsis: Brooklyn, 1960s – At 12 years old, David Sabah feels trapped. The youngest of four in a traditional and devout Syrian-Jewish family, his parents Esther and Eli hold him to extremely high standards, hoping to raise him into an ideal member of the New York Jewish business community. David finds peace through his love of baseball, and even more surprisingly, a natural aptitude for it. But, when he is offered a scholarship to play baseball for a college in California his family couldn't be more furious. Encouraged by sister Vivian to follow his dreams, David must decide whether carving his own future is worth cutting ties with everything he's ever known. But no matter what he decides to do, the greatest challenge he will ultimately confront will be his grief. Based on the life story of writer and director Albert Dabah, Extra Innings is a powerfully sentimental glimpse at the true human impact of mental illness on a family, and the complex condition that guides us all: Hope.
Watch Extra Innings on Amazon, iTunes, Google Play, Fandango & DVD